ECO School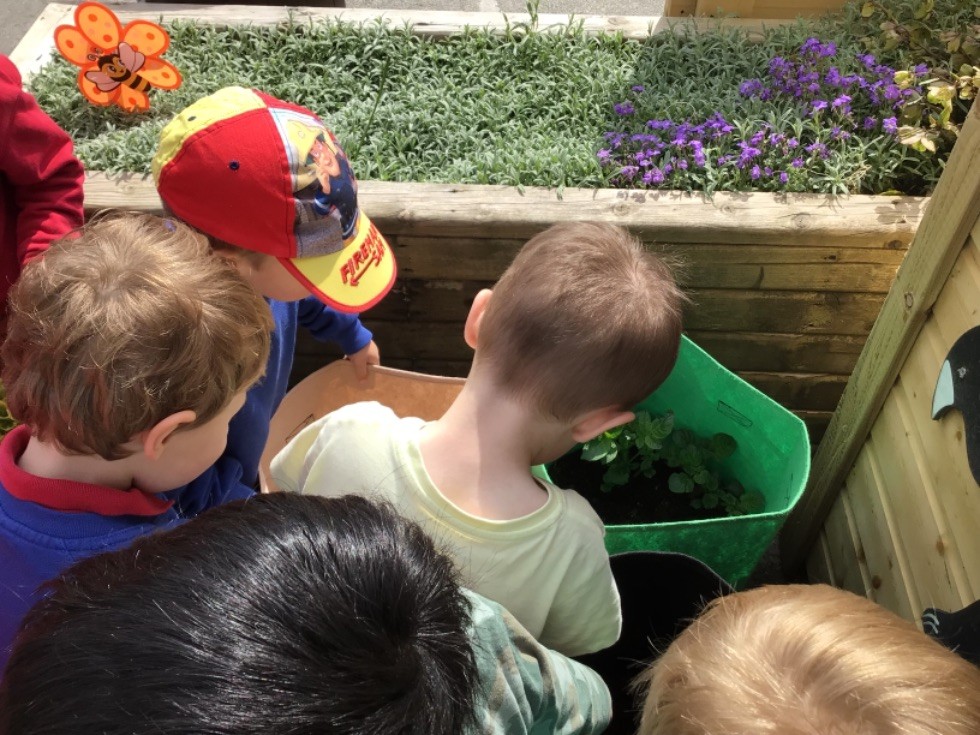 We are proud to be an 'Eco School' and from children begin their time with us they are taught the importance of looking after our world through our eco code, 'Reduce, Reuse, Recycle'.
We have a dedicated eco week in March each year and we welcome visitors in from Fermanagh and Omagh District Council to help us reinforce this vital message.
Throughout the year children are given the opportunity to learn outdoors about the importance of looking after nature and the observing things grow.
Planting Daffodil bulbs
We had great fun filling our pots with soil and planting daffodil bulbs. Everyone took their own pot home to look after and watch the flower grow in Spring.
Planting Sunflowers ( National flower of Ukraine)
All the children planted their own sunflower seeds and took them home to look after. They are excited to see if the flowers will grow taller than they are.
Working in the vegetable garden
We all helped to turn over the soil in our vegetable garden so it was ready for planting. Then we dug holes with trowels to put our broad bean and strawberry plants in. We also planted seed potatoes in sacks and tomato plants in grow bags.


Looking after our plants
We have been very busy looking after all of the flowers, fruit and vegetables we planted in school. They need sunshine to help them grow and we have helped to water them using rain water from our water butts. See how much they have grown already.
Tree planting
Its exciting to see how big our trees have have got already. They are growing strong and tall. Can you guess what sort of trees have the pretty blossom on them?
School was given this lovely tree as part of "Planning for a Positive Future" . We planted it in a pot until we decide where to put it. It's little green buds are now starting to open up into new little green leaves.
Growing fast !!!!!!!
Look at how well our fruit and vegetable plants are growing. The potato plants are almost as tall as some of the children and hopefully we will be able to dig some up soon and cook them in school. The children have already been enjoying the strawberries and with some more sunshine the rest will turn red quickly. Our broad beans are getting bigger each day and we will be able to pick them soon too.
Enniskillen Nursery School, 29 Dublin Road, Enniskillen, Co. Fermanagh, BT74 6HN
028 6634 2694